SafBrew™ DA-16 is a powerful solution (consisting of Active Dry Yeast and enzymes) for the production of very dry and flavorful beers, particularly fruity and hoppy ones such as Brut IPAs. SafBrew™ DA-16 is also recommended for very high gravity wort, allowing a level of alcohol up to 16% ABV.
Ingredients: Yeast (Saccharomyces cerevisiae), Maltodextrin, Glucoamylase from Aspergillus niger (EC 3.2.1.3), Emulsifier E491 (sorbitan monostearate)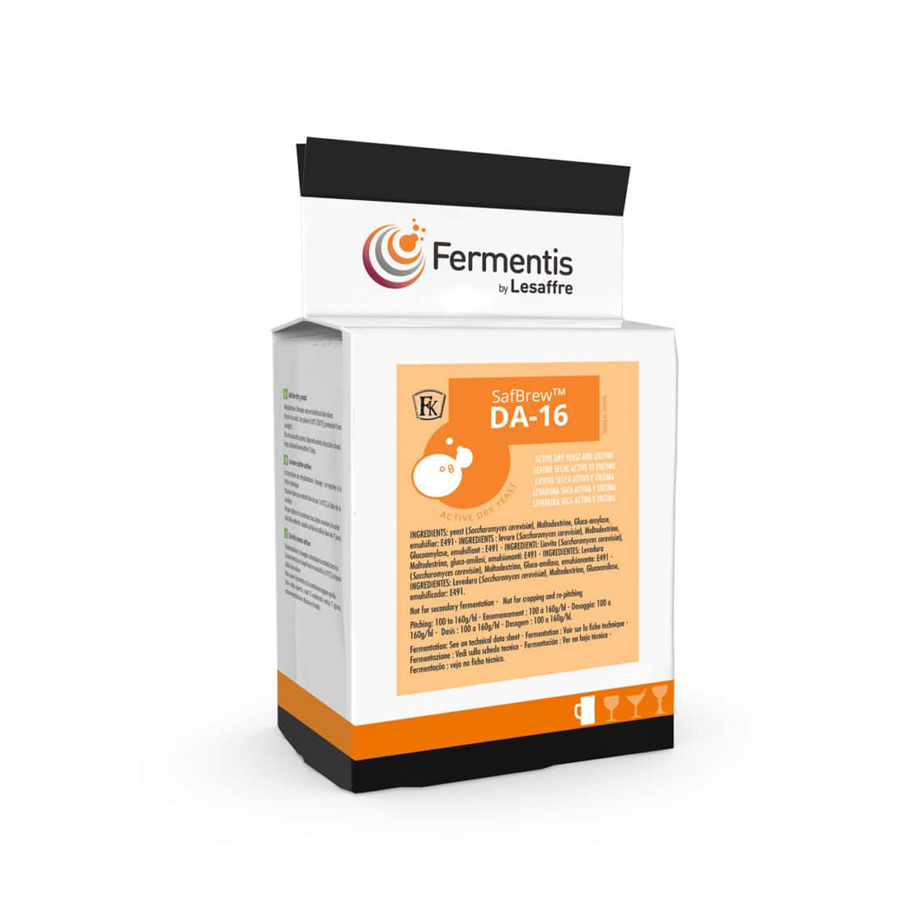 DOSAGE/TEMPERATURE
100 to 160 g/hl at ideally 20°C – 32°C (68.0°F – 89.6°F). 
USAGE
① Direct pitching:
Direct pitch in the fermentor at fermentation temperature at 25°C – 35 °C (77.0°F – 95.0°F).
② With prior rehydration:
Rehydrate the yeast in 10 times its volume of water or wort at 20°C – 32 °C (68.0°F – 89.6°F).
o Leave to rest for 15 minutes
o Gently stir
o Pitch in the fermentor